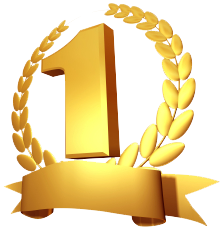 In the BVI
















Your Fishing Equipment Rental in The British Virgin Islands
Fish for fun while on charter in the BVI

(Don't forget that you will need a

fishing license

)
We have the largest and best selection of fishing equipment in the BVI
Discounts: (orders over) $350 - 5% $650 - 10% $950 - 15%
Spinning Packages
Reel, Rod, Tackle Box,
Rod Holder. 20lb test line
From $49/week
Spinning Rod & Reels
only


Reel, Rod, 20lb test line


From $44

/week

Trolling Packages
Reel, Rod, Tackle Box,
Rod Holder, Gaff. 50lb test line
(80lb test line for 50VW)
From $80

/week

Trolling Rod & Reels
only
Reel, Rod, 50lb test line
(80lb test line for 50VW)
From $59

/week

Rod only




From

$29

/week




Free Delivery on orders of $75+

We have a full selection of lures,

fish ID cards / books for sale.





Gaff
Aluminum w/ Stainless Hook

Stainless Steel Rod holder


Adjustable for horizontal or vertical position
The deep blue and crystal clear shallows found in the BVI offer some of the best fishing in the Caribbean. Sport fishers can reel in a trophy sized Blue Marlin, Yellow and Black Fin Tuna, Wahoo, and Dolphin. Light tackle, inshore fishing can be very active also, hooking onto Dolphin, Barracuda, Kingfish, and Wahoo, and that's what you'll yell when you hook into one of these hard fighting fish caught on light tackle. The BVI is home to the famous North Drop above Tortola, which claims the highest number of Blue Marlin strikes per day of anywhere in the World. And then there's the schools of Wahoo, Dolphin Fish, Tuna, Sailfish, White Marlin and Kingfish that hungrily feed around the Islands.

There is excellent bone fishing in the BVI particularly on Anegada. Other BVI locations are not as vast as Anegada's miles of reef. There is a small but accessible spot west of the Beef Island bridge

While sailing, you can drag a line to catch surface feeding fish such as Spanish mackerel, kingfish (also called king mackerel) or tuna. Barracuda may be poisonous and should always be returned.

At anchor, or from the shore, drop in a line for yellowtail snapper or triggerfish along with kingfish. These fish are commonly caught by local fishermen using fishing traps. Get advice on distinguishing the yellowtail snapper from grunts, which they resemble. There are three types of triggerfish: the black one is poisonous, the dark one is used commercially and the yellow one is the rare and exotic queen triggerfish which should be released. While quite distinct to knowledgeable eyes, the triggerfish has a lot of "cousins" from filefish, trunkfish, boxfish – all with odd shapes and some very poisonous.

We caution people against eating most species of fish.

There is a toxin, which can cause 'fish poisoning' if ingested.

The name is ciguatera.

In general, to be safe, catch-and-release is advised, although tuna, mahi-mahi, kingfish and Wahoo can be considered safe to eat.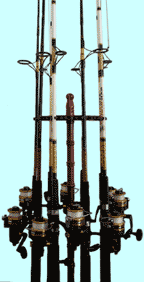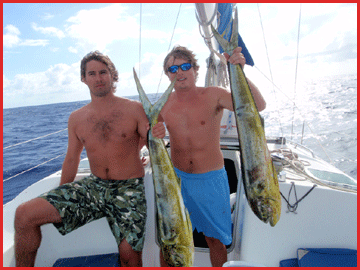 Home | Windsurfers | Kayaks | Scuba Diving | Fishing | Standup Paddle board | Water toys
Cycling | About us | Links | Contacts
E-mail: info@laststopsports.com Tel: (284) 343 0214 - (284) 541 7164